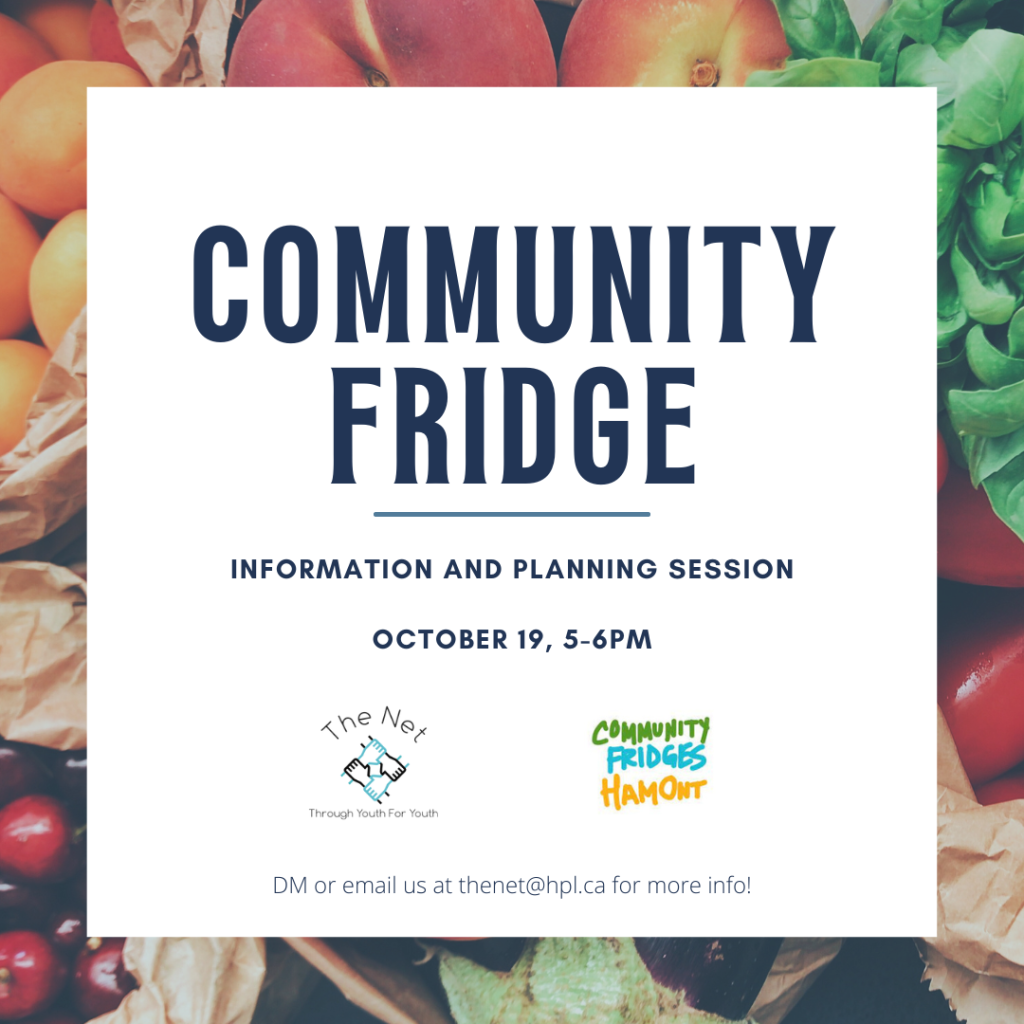 For our October volunteer project The Net will be filling a fridge at Community Fridges HamOnt. Come out to help us plan and learn more about the volunteer ran fridges. If you have any questions about our event, reach out to us at thenet@hpl.ca or DM us @thenetacs. We hope to see you there!
If you are not a registered member of The Net, visit our  
Volunteer
 page to find more information on how to become a member.